What have we done and what do we do for safety?
Sanitation interventions of offices, common and transit areas, of the museum, of all installations and of the ThinkLab.
Reduction of shifts to guarantee the time necessary to sanitize the spaces at the end of each family group during the visit.
Reduction of the access number to ensure the minimum safety distance between one family unit and another.
Triage area with temperature measurement. Anyone with a temperature above 37.5 ° C will not be able to access.
Delivery of construction materials for individual use at the entrance. Children will be able to take home what they have built.
Presence of signs, totems and sanitizing gel.
Operators equipped with the appropriate PPE.
Air conditioning coming 100% from the outside.
Within the museum spaces a few simple rules must be respected: Download here the PDF file with entrance rules. 
The use of the mask is mandatory for all children aged 6 and over and for adults.
Children's activities will be carried out in safety and in compliance with the protocols emanated from Government and Region, second the dispositions of the last DPCM in which "children and young people shall have access to places intended for recreational, recreational and educational activities, whether or not formal, indoors or outdoors, with the help of operators to be placed in custody and with the obligation to adopt appropriate security protocols."
THE MUSEUM TICKET OFFICE WILL REMAIN CLOSED: Activities are for children/s only. Reservations are made through special registration forms to the event page.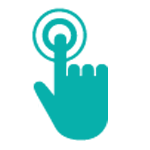 During opening days:

The entrance to the Museum is restricted for security reasons and access is allowed to a maximum of 60 people between children and adults.
Thinklab activities are temporarily suspended.
THE MUSEUM TICKET OFFICE WILL REMAIN CLOSED: on your arrival we invite you to follow the appropriate signs that will lead you directly to the entrance of the museum.